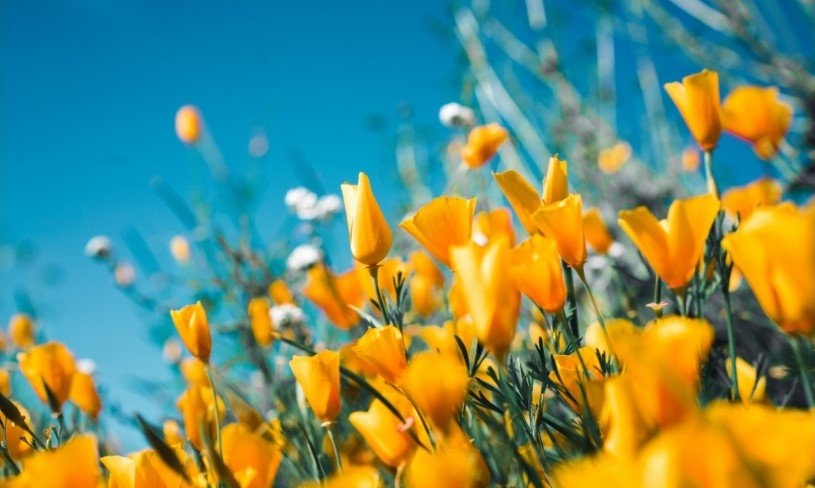 Marian Lipscomb Brewer, 96, arrived at the end of a great life and met her Heavenly Father on December 8th, 2022. Marian was born on February 2nd, 1926 in Grapevine, TX. The family eventually moved to Fort Worth, TX, where she attended primary school and graduated from Polytechnic High School. Marian attended college at North Texas Agricultural College (now UTA) before her parents became ill in 1945 and she quit school to take care of them. They both passed away a year later, and Marian took a secretarial job with Charlie Hillard Motors. She married her husband of 67 years, Robert "Bob" Brewer, in 1951.
Marian, Bob and their two children were members of Central United Methodist Church (now Arborlawn UMC) for many years, where Marian taught Sunday school and volunteered in many capacities. They met some life-long friends in their Sunday school class and were part of a dinner group with these friends that met once a month for 49 years. Marian received her license as a Real Estate agent in 1972 and sold real estate with Weldon Ward Realtors and Merrill Lynch Realtors in east Fort Worth for more than 20 years. Bob and Marian retired to Granbury, Texas in the early 1990's and lived on the lake there for many years.
Marian, or "Mimi" to her grandchildren and great-grandchildren, was devoted to her family. She was a very talented seamstress and often made clothes for herself and her children. She was a fantastic cook and had many dishes and desserts which are still legendary within the family. She supported her children in whatever they wanted to do and encouraged them to do well in school and in life. Both Marian and Bob had a passion for traveling, and the family would take long trips with their travel trailer, visiting many national parks and interesting places in the US and Canada.
Marian was preceded in death by her husband Robert Brewer, her father and mother, William Dowin Lipscomb and Mabel Lipscomb, her brother John Lipscomb and wife Virginia, and her grandson Joe Woodfin. She is survived by her son Keith Brewer and wife Nodgie, daughter Karen Hernandez and husband Eric, nephews Dowin and Dan Lipscomb, grandchildren Clint Daugherty, Michelle Zulkowski and husband Grant, her grandson Joe's wife Devra Woodfin, and six great grandchildren.
A memorial service for Marian will be held on Saturday, January 7th at 1:00pm at the First United Methodist Church, Leonard Memorial Chapel, 800 W 5th St, Fort Worth, Texas.
In lieu of flowers, the family suggests a donation in Marian's name to the American Cancer Society at www.cancer.org.
The post Marian Lipscomb Brewer first appeared on Silver Oaks Funeral & Cremations.