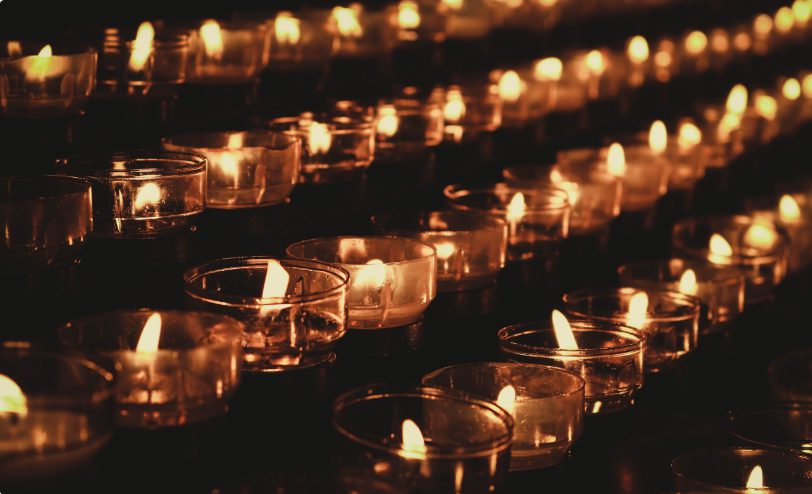 Margaret G. Smith – better known as Peg – came into this world on May 9, 1920. She was born in Cleveland, Ohio, to Charles and Olga Greene. Peg finished school in Wooster, Ohio, and there she met and married Ken Smith – the love of her life.
Peg and Ken shared a lifetime of wonderful adventures until his death in 2005. Since Ken was in the oil business, they moved often in their early years together.  When they moved to the Ridglea Hills neighborhood in Fort Worth, they made that their home.
Although they lived in the Houston area for a while, Peg felt they had returned home when they moved to Pecan Plantation. She happily remained in their home in Pecan until the end of her life on March 31, 2022, at the age of "almost 102".
Peg always enthusiastically participated in her community, whether serving as a den mother or as a member of many clubs.  Among the recent ones were the Ladybug Garden Club, Granbury Opera Guild, and Pecan Plantation Woman's Club. She loved to sing, and she "toured" with the Melody Bells in Pecan. She loved to paint, and she filled her walls with her beautiful oil paintings.   And always, she was a devoted advocate for the proper handling of the American flag!
Throughout her life, Peg shared her beautiful smile and joyous spirit with everyone – family and friends alike.   She loved and was loved by all.  She was a devoted and wonderful mom to her three sons, and she also was a second mom to their wives and to some very dear children of friends.  She truly was Peg O' My Heart!
Peg is survived by her sons and their wives, Larry and Gretel, Rick and Kathy, and Craig and Melinda; 7 grandchildren; 3 great grandchildren; her brother Charles Greene; beloved nieces and nephews; their spouses and dear friends.  In addition to her parents, she was preceded in death by her husband Ken and by her sister Marilyn Conrad.
Cremation has taken place, and a family celebration of her remarkable life will be privately held for her at the DFW National Cemetery, in Dallas.
The family extends its gratitude to Peg's caregivers who lovingly helped her remain at home.
In Peg's memory, please always follow flag etiquette.  Memorial donations may be made to a charity of your choice.