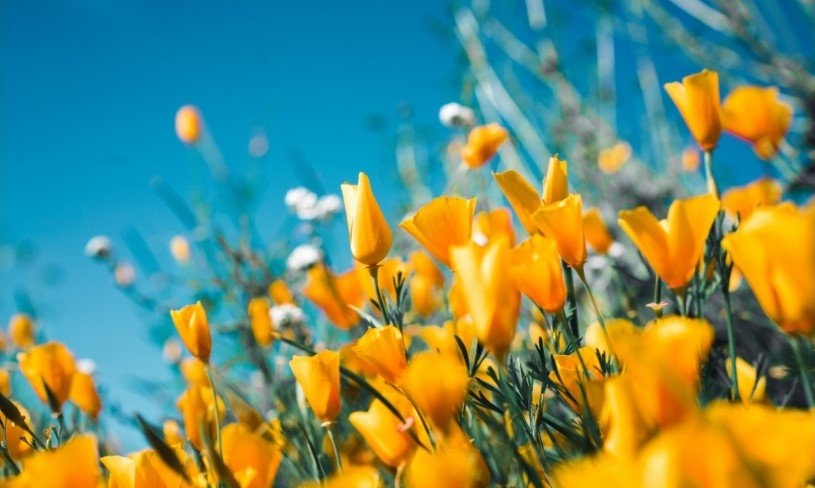 Our beloved Lornis "Lonnie" Decaster Fulp left this world in peace, in his home surrounded by loved ones on Friday, April 8, 2022 at the age of 81 years. Lonnie was born on December 2, 1940 in Walnut Cove, North Carolina to parents Benjamin Fulp and Anna Lou Joyce. The family moved to Midvale, Ohio (The Royal) while Lonnie was a child and he stayed there until his graduation from Midvale High School. At a young age, Lonnie unfortunately lost his mother Anna Lou Joyce Fulp. However, his father later remarried Thelma. Lonnie's siblings include Georgia Ann, Beulah Mae, Mackever, Connie, Johnnie, Glenn (deceased), and Stanley (deceased).
After high school, Lonnie decided to join the United States Air Force.
At one of his first USAF stations in Denver, Colorado he met the love of his life, Mae Ella McConnell who, we hear, he could not keep his eyes off of, and they were married a short time later on October 10, 1959. Lonnie and Mae made a family and raised seven children together- Cyrus, Ernie, Teresa, Lornis Jr, Roger, Ella, Tommie and Baby Boy (deceased at birth). Lonnie and Mae also shared their great love by keeping foster children, their home was always filled with neighborhood kids whom they loved as their own. Lonnie has left behind seven children, 17 grandchildren and 12 great-grandchildren.
As a kid, Lonnie loved going "back home" to Walnut Cove to spend the summers with his grandparents, aunts and uncles on the farm where his grandfather grew tobacco. Lonnie loved working the fields, and working to break the donkeys and driving the tractor and wagon. He could always be found on a horse, even through his adult years. One of his favorite things to do as a kid was to hide behind a tree waiting for someone to walk past so he could "lasso" them! That mischievousness never left Lonnie as his grandchildren can attest to and as evidenced by the wild laughter you would often hear anytime that you were around him.
Lonnie was a devoted husband, father and serviceman. He and Mae enjoyed many travels as a couple. While in the Air Force, Lonnie served as a Supply Sergeant during the Vietnam War, and thereafter, serving a total of over 22 years, retiring as Master Sergeant Lornis D. Fulp in 1982. After retirement, he worked in Social Actions on Vandenberg Air Force Base. During his time in the service, Lonnie was stationed around the world, taking his wife and all his children with him to places like Japan and England, and stateside, working in more states than not, including California, Colorado, Montana and Arkansas, just to name a few.
After his time in the military, Lonnie worked in group homes around the Midvale area. He was extremely proud of this and his ability to have an influence on children who otherwise may not have had a role model. More and more the family hears of someone else who was touched by Lonnie's influence and mentorship.
Later in life, Lonnie responded to being called to the ministry, being ordained as a minister where he served in various roles at Mt. Olive Missionary Baptist Church since 1986. Throughout his tenure, Lonnie also worked in the local jail/prison ministries and as a wedding officiant, even marrying one of his own sons. Lonnie loved the Church and held numerous offices for the New Era Baptist District Association.
Outside of his official capacities, Lonnie loved sports. Lonnie loved to play fastpitch softball, football, basketball, bowling and riding in rodeos were his sports of choice. Lonnie also loved to watch and support high school sports. In fact, he was so passionate about sports, he was a constant at games for children throughout the community. Lonnie's passion for sports knew no bounds.
Outside of sports, Lonnie continued to live a full life, caring for his children and raising his horses, which Lornis Jr, found a fondness for as well. Lonnie even went on to become an actor for a short time, having a pivotal role in the film South by Northwest: Montana Bound.
Out of everything he enjoyed, road trips were probably his favorite. He, and many times his wife Mae could be found traveling across this great country of ours. North Carolina and California were favorites of his- most of his family of origin being in North Carolina, and many of his children living in California at one time or another as well as Montana and Oklahoma. Together, Lonnie and Mae visited countless monuments, attended numerous concerts, family reunions (which has been something shared with their children and grandchildren), church services, conferences, sporting events for "one of the kids" and so many more adventures. Not only did he do this for leisure, he also volunteered to help others by driving. A close friend of his and Mae's, Leslie McNeil, shares that during a family death, her husband Rev. Henry McNeil had to fly to Alabama ahead of her. As Mrs. McNeil was preparing to follow her husband via plane, here comes Lonnie calling, telling her to be ready because he's coming to take her and her youngest to Alabama for the funeral. "Sis, get ready, I'm coming to pick y'all up!" These acts of love and kindness knew no bounds for Lonnie. Whether family, friend, parishioner, acquaintance or stranger, Lonnie was always ready to serve.
At home in Ohio, Lonnie loved being an active member of the local VFW post and other affiliations. One of his favorite things to do was to go each and every Friday to get a steak from the VFW, sometimes inviting others to tag along to pick theirs up as well. If it was Friday, no matter what the season or weather, we all knew one thing: Lonnie was going to get a steak from the VFW. Once he sat down at home, he was a quieter person, not asking too much of anyone, and primarily enjoying his black and white Western Classics. He knew every series, every movie, line by line and still watched those movies as though he was seeing them for the first time. Lonnie will be sorely missed, but the memory of his love and laughter will linger on forever.
Lonnie leaves behind his children Cyrus, Ernal, Teresa, Lornis Jr. (Sandra), Roger, Ella, Tommie (Liz) and their families.
Services for Lornis "Lonnie" Fulp will be held as follows: Friday, April 15, 2022 we will host calling hours for him at Geib funeral home at 116 2nd St NE, New Phila, OH 44663 from 5-7 pm. Saturday, April 16 will be his memorial service at Geib, beginning at 11:00 am. Lornis will be buried in the Ohio Western Reserve National Cemetery at Rittman on Monday, April 18, 2022.
Please send condolences to the family at 2993 Brightwood Rd. SE, New Philadelphia, OH 44663.
The post Lornis "Lonnie" D. Fulp appeared first on Geib Funeral Home & Crematory.