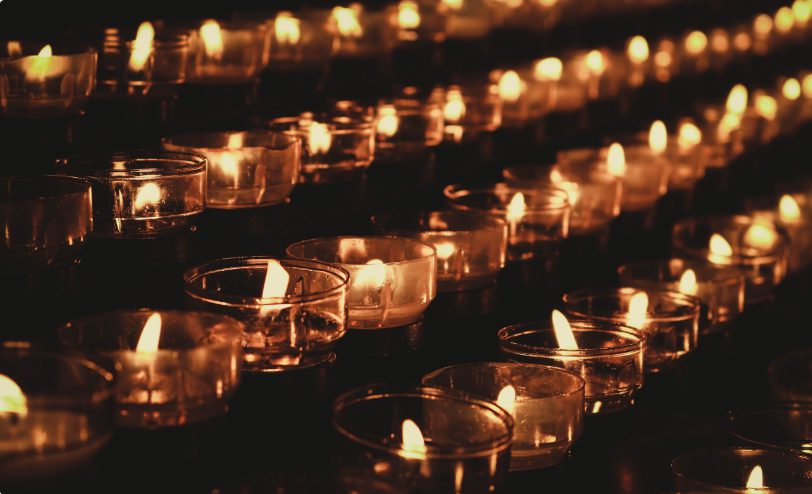 Lorita Joyce Robinson
1941-2022
Surrounded by her beloved husband, her four daughters, and three of her eight grandchildren, Lorita Joyce Robinson passed from this world into the loving arms of God on Sunday, March 27, 2022.
Born in Big Spring, Texas, on January 12, 1941, Lorita was the second child and oldest daughter of Jesse and Lucille Overton. With her older brother, Jesse Louis, and younger sister, Lanell, she attended Forsan schools, participated in stock shows, and attended Forsan Baptist Church. Lorita graduated as valedictorian of her Forsan High School class in 1959.
From childhood, Lorita's life's ambition was to create and love a family. When she was fifteen years old, she met the boy with whom she would spend her life at the San Angelo Stock Show, and on June 26, 1959, Lorita married Mac Robinson. They both enrolled at Howard College. Eleven months later, their oldest daughter, Tammi arrived, and the young family then moved to Waco, Texas, where Mac completed an education degree at Baylor University. While in Waco, their second daughter, Pam, was born.
Lorita and Mac returned to West Texas in early 1962 to build a life there, but God's call to ministry changed their plans. Mac left school teaching and began pastoring his first church, Lorita's home church in Forsan, and soon their third daughter, Kenda, was born.
As a pastor's wife, Lorita began a lifetime ministry of serving alongside Mac, caring for church members, playing the piano for worship services, and teaching preschool Sunday School. New churches would soon take the family to Fort Worth-Dallas area, where they served several area congregations for eleven years and welcomed their fourth daughter, Amy.
In 1978, First Baptist Church of Beeville, Texas called Mac as their pastor, and the family moved to South Texas. Lorita taught the three-year-old Sunday School class. She had a special gift with preschoolers and loved teaching them Bible truths and about Jesus. For many years, she also led training sessions for preschool teachers across South Texas.
Lorita delighted in welcoming people into her home, hosting coffees, Christmas parties, Easter egg hunts, and wiener roasts. She loved holidays, decorating for all holidays, but she especially loved decorating her whole house for Christmas and having her family gather to celebrate.
Lorita's most significant role and the one that gave her greatest joy was mothering her "girls" and then being Grandmommy to her eight grandchildren: Michael Durso, Madyson Russell, Ashley Garza, Kie Jones, Aaron Russell, Alex Durso, Alyssa Russell, and Morgan Garza. She invited them for overnight visits and longer summers visits, always making each one of them feel special. Lorita also loved her sons-in-law: Dana Jones, Keith Durso, Brad Russell, and Buddy Garza.
In lieu of flowers, the family requests support for
Mission: Dignity https://host.nxt.blackbaud.com/donor-form/?svcid=renxt&formId=e77d8c58-cf90-4a23-bc91-cf4195710751&envid=p-pZNMCiEg5kW01p7LVgBBKA&zone=usa
or
Texas Baptist Men https://tbmtx.kindful.com/