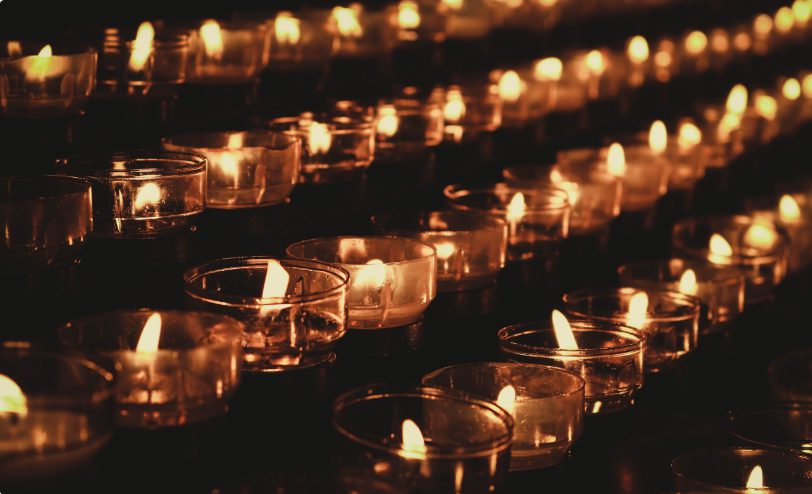 Lindell Andrew Buck, age 87, of Nixa, Missouri, passed away December 3, 2020, in Springfield, Missouri. Lindell was born to Vera Ruth (Fancher) Buck and John Milton Buck on January 10, 1933, in the community of Sunset, Texas.
A hardworking man, Lindell took great joy in his love for the Lord. He preached his first sermon at the age of twelve and when able to drive, began speaking and traveling as a teenage evangelist. It was in Lubbock, Texas during a six-week revival that he met and was later united in marriage to Ruby Pearl Phillips on December 24, 1950. He was a student of the Word, read and studied early correspondence courses, and was ordained with the Assemblies of God in 1957. For 49 years he was pastor of congregations throughout Texas where he also built churches and served on sectional and district committees. It was at Community Church in Orange, Texas, that he and the congregation experienced a powerful move of God, and again at New Life Assembly in Houston, Texas.
Upon retirement in 2001, Pastor Buck, as he was better known, drove his RV and volunteered much of his heart, resources, and time to MAPS (Missions Abroad Placement Services), helping with evangelism outreaches and needs of churches and pastors across the nation. He and Pearl's travels included all of the forty-eight lower states as well as foreign countries.
Lindell truly invested his life in service to God and others. He had a love of books, reading and learning, having the unique ability to open the Word, and share the Scriptures from a fresh perspective. His enjoyment of golf, fishing, and hunting were the avenues through which he shared life and encouragement with those he pastored, cared for and loved. He was also known to be the one to ask when looking for the best food in the area. Food and the fellowship offered were precious times to Lindell.
Lindell is survived by his wife of nearly seventy years, Pearl Buck; son, Craig (Sherri) Buck of Nixa, Missouri; grandchildren: Melissa (Phillip) Brown, Nicole (Billy) Ford, Mikaela (Jeremy) Buck Tjarks, and Nathan (Kari) Buck; and great-grandchildren: Parker and Logan Buck, Brock, Mason, Emma (and one on the way) Ford, and Waverly and Shepherd Buck.
He is preceded in death by his parents, Vera and John Milton Buck; a son, Damon Averil Buck; and a brother, Raymond Altus Buck.
Pearl and the family wish to thank the Springfield Villa for their excellent care, direction, and patience. And especially Vautrin for his kindness and his help to visit with Lindell via Zoom. Our sincere thanks to the Transitions Hospice staff, especially Kelly. God bless, keep and strengthen all caregivers.
Graveside services for Lindell A. Buck will be held at 2 p.m. Monday, December 28, 2020, at Tolar Cemetery in Tolar, Texas. Memorial contributions may be made to CBN Israel through the 700 Club at https://www.cbn.com/giving/700club/contribute.aspx?o=2. Arrangements and cremation are under the direction of Cremations of the Ozarks. Wiley Funeral Home of Granbury, Texas, will oversee the arrangements and burial in Tolar, Texas.