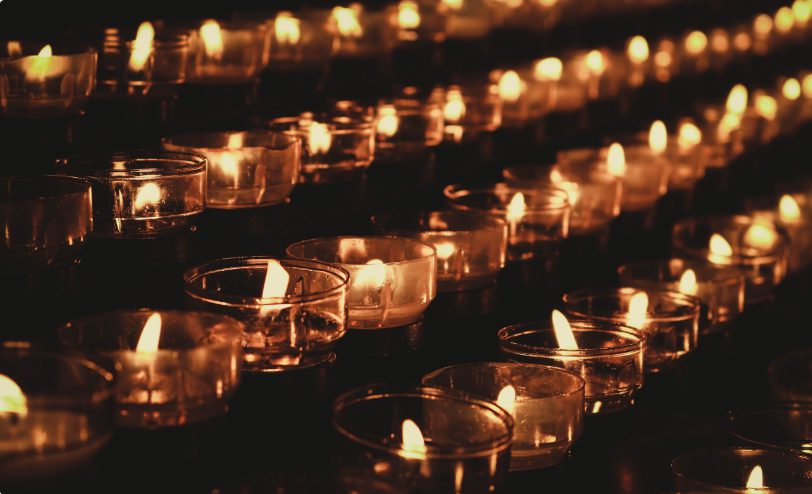 Larry L. Collier was born in Lubbock, Texas on May 28, 1948 to ML (Pappy) and Janey Collier.  He had a tee time at 6:35 on April 29th 2022 in heaven with his dad Pappy and Jesus.
Larry is survived by his loving wife Annetta, her children Tonja (Jim) Richardson, Shellie (Randy) Roberts, Doug (Karen) Currington, his brother Clint (Pam) Collier, 9 grandchildren, 16 great grandchildren, and 3 nieces and nephews.
Larry grew up in Lubbock TX.  He graduated from Monterey High School and attended South Plains College. Larry started his work career working for his dad at U-Joints and continued working in the truck parts sales business throughout his life.
Larry married the love of his life Annetta on July 29, 1996, in Maui Hawaii.  They enjoyed traveling together, always on the road, Larry was the happiest behind the windshield. Together they made numerous trips to great grandkids events. Larry was always ready for a tee time and loved the game with a passion.  Together they enjoyed the water, whether on the dock at Granbury or the beach in Destin Florida. Larry could sit on the beach and watch the waves for hours upon hours. He truly loved the water.
Upon his marriage to Annetta, he inherited a family that he showed love and patience too like no one could ever do. He quickly became The Bear to the great grandkids, and Libby to Natalie. He loved them with a passion. Larry always had a joke, always had a short cut to some destination and every Thanksgiving or Christmas added laughter with his inability to fry a turkey. Larry had to be the happiest person ever, laid back in every situation. He showed love and courage throughout his life and was always so positive especially during his sickness. Larry never met a person he could not like, everyone wanted to be Larry's buddy.
The family would like to thank all friends and family for the numerous prayers you sent up for Larry. The Doctors and Nurses at MD Anderson for their compassion and love in caring for Larry.
Graveside service: 11:00 AM, Wednesday, May 4, 2022, Acton Cemetery, Visitation: 6:00 PM -8:00 PM, Tuesday, May 3, 2022, Wiley Funeral Home Chapel, Granbury. 
Memorials may be made in memory of Larry Collier to High Point Village, 6223 CR 6300, Lubbock, Texas 79416, where Larry's special granddaughter Natalie attends.