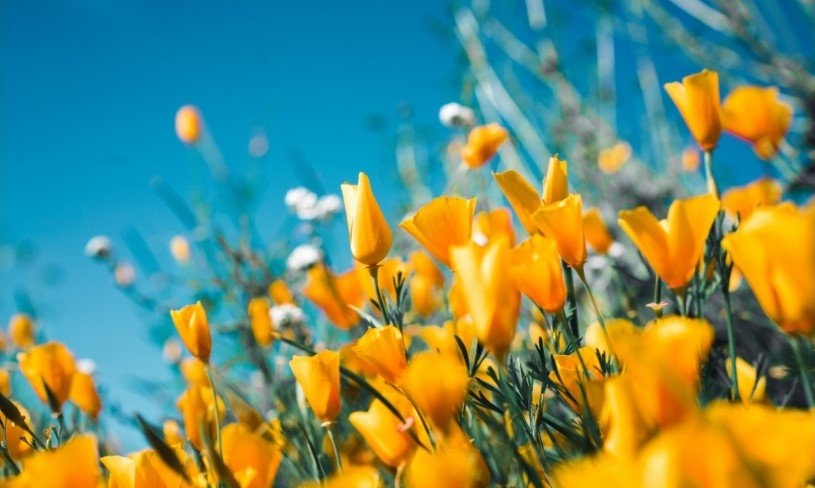 Kenneth Deen Woods of Granbury, Texas, died on July 7, 2022, at the age of 73 – which was a full 33 years past his initial life expectancy.  He passed away peacefully surrounded by "his girls" – his wife, daughter, and his beloved dog Rosie Deen.  While he may no longer be living, the laughter he caused, adventures he inspired, and the stubbornness and sheer luck he was known for will not soon be forgotten.  He was a larger-than-life character who offered a joke, a story, or an extraordinarily firm opinion to everyone he met.  He certainly left his mark on all who had the joy of knowing him.
He was born in Fort Worth, Texas on Tuesday, April 5, 1949, as the third child of Jack H. Woods (1909-1976) and Hazel Deen Etter Woods (1922-2013).  Neither the Woods Family nor the world was properly prepared for what was to come.  From birth he distinguished himself a force to be reckoned with and was ready to tackle what may come.
He lived a big life and did so on his terms.  He attended Haltom High School where he graduated in 1968 and made friends that would last a lifetime.  Shortly after graduation he enlisted in U.S. Navy and served his country in Vietnam.  Upon his return from the war, he was a card-carrying hippie – which he would remain in some form or fashion for the remainder of his life.  He grew his hair out, traveled the U.S. and Mexico in a van and enjoyed the purple mountains majesty.
Several years later, while taking advantage of the GI Bill, he met the love of his life, Kristi, in a college art class.  In hindsight, his initial question: "Ya wanna go get nuts?" asked while holding a bottle of tequila accurately depicted the wild adventure of their 43-year relationship.  They were together ever since that moment.  They married in 1978 and six years later he had his only child, Chelsea.  The three of them would become partners-in-crime and it was anyone's guess who was in charge at any given moment.
In 1989, he moved to Granbury, Texas with $500 and a coffee table to open an independent phone book company called "Yellow Pages of Texas, Inc."  Through charisma, sales skill and wit over the next several years he managed to corner 95% of the market and built a business that he took great pride in until he sold it in 2001.
His adventures were many and, while he struggled with his health most of his adult life, he never let it stop him from living it.  He built a business from the ground up, had countless heart attacks, sailed the British Virgin Islands, beat cancer three times, won The Great Race accidentally, bought a mountain, fell out of trees, had a hole-in-one, was told he only had weeks to live in the 80s, 90s and early 2000s, retired at the age of 52, captained many family road trips and demanded that we have fun, had quadruple bypass surgery, attended the Daytona 500, escaped a hospital – IV pole and all, was President of the Chamber of Commerce and Chairman of the Board for the Chamber of Commerce, made fake press passes and snuck onto the sidelines a Dallas Cowboys football game, had many good ol 'fashioned family Christmases, broke a hip, created a board game, swan with sea lions and Beluga whales, had both his carotid arteries bypassed, took himself from rags to riches through hard work and determination, was arrested in Mexico and paid his bail with his shoes, commanded rooms of people with his stories and roaring laughter, fully lost his temper at a fishing pole, rescued every little creature he came across and loved his friends and family fiercely and completely.
He loved animals of all kinds, the Dallas Cowboys in the good times and the bad, golfing to varying degrees of success, making people laugh in inappropriate situations, Christmas lights (and hey, he only slid off the house that one time), fart machines, Necco wafers, the television show Dallas, lobster with butter, good whiskey, Rachel Maddow, chocolate covered cherries, dirty jokes, Chevy Chase, card tricks, Judge Judy, sitting out on his dock, Jimmy Buffett, liver and onions, drinking with his buddies at the VFW, arguing about politics, Chinese food, secretly paying for people's meals at restaurants and playing pranks on anyone who would cross his path.
He despised drinks not served in aluminum cans, people who were "sticks in the mud", rules that he found inconvenient, fishing, uneven pictures on walls, crepes, people who didn't let their dogs sleep in their bed, funerals, overhead light inside cars, taking life too seriously, brussels sprouts and people without a sense of humor.
We always would like to extend a special thank you to Krysta Banks, the hospice nurse that cared for Kenny.  Your care for him in those final months was outstanding and the world needs more amazing people like you.  We appreciate everything you did for him.
He is survived by his wife Kristi, his daughter Chelsea Ruland and husband Cody, his fur-daughter Rosie Deen and grandson Carson.  In lieu of flowers, Kenny requested that people donate to a non-profit benefiting animals – "at least $25 you cheap bastards".  A celebration of life will be held on Saturday, July 23rd at VFW Post 9190 located at 5001 Old Denton Rd, Fort Worth, Texas 76117.  We would love it if you would wear a Hawaiian shirt rather than funeral attire.  We will be gathering from 1 PM to 4 PM to tell his stories and share the memories we have of this truly unique human that touched so many.  Full military honors and playing of "Taps" will occur at 2 PM.  "There are some who bring a light so great into the world that even after they have gone the light remains."