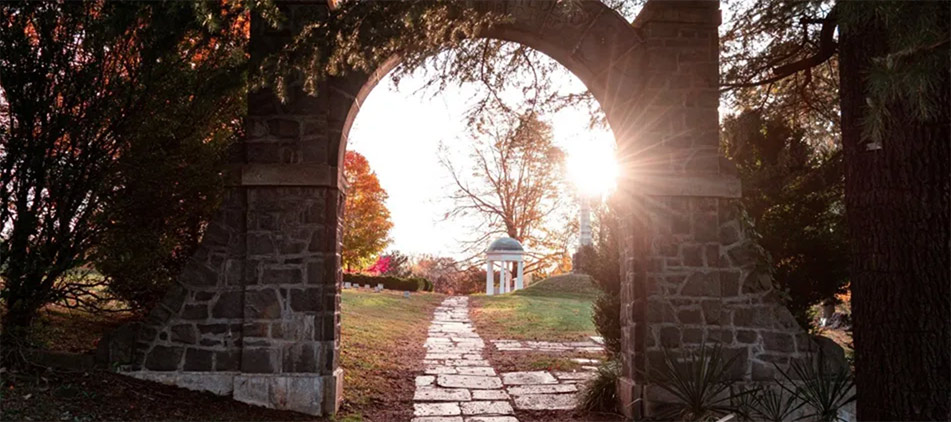 On Thursday, March 19th, 2021, Joseph Mudra, loving husband, father and grandfather passed away after a brief illness at the age of 71.
He was born on December 2, 1949 in Cleveland, Ohio, to Joseph and Nancy (Kennersley) Mudra. Joe graduated from Mansfield Senior High in 1967, where he met Joanne Cahill. They both continued their education at Ohio University and graduated in 1971 with a Bachelor degree in Education. On March 20, 1971, Joe and Joanne were married. They raised two sons, Joseph and Jason.
Everything Joe did in his community and professional life expressed his belief that we can all make a difference in our community. He believed that the government can be a force for good and effectively help "to even the playing field of life". Throughout his career, he was a staunch supporter of young people and worked constantly for systemic change to support their success. He was a strong supporter of the African American community throughout his career and was diligent about identifying and grooming leadership within that community.
Joe worked for the Mansfield City Schools for 35 years. He was first a teacher, then attendance officer, and finally was the founding director of the Council of Governments which became the Richland County Youth and Family Council. During those years, he continued his dedication to young people as a coordinator of the City of Mansfield Neighborhood Youth Corps. He was one of three individuals responsible for establishing programs and services housed within the Ocie Hill Neighborhood Center; a center which responded to neighborhood needs following the exodus of critical services.
Reflecting his commitment to the community, Joe served on many agency boards. He was a founding board member of CHAP, the Community Health Access Project, which focused on improving the basic health and social outcomes of individuals in neighborhoods with the greatest needs. He was a founder of NECIC, the North End Community Improvement Collaborative, which is a resident-driven guide for all future redevelopment and planning on the North End. He was the longest serving Chair of the Richland County Democratic Party and served as it's member of the Richland County Board of Elections. He was a past member of the Mid-Ohio Educational Services Center School Board, was a Subscribing Golden Life Member of the NAACP and was the Democratic Precinct Committee person from Monroe Township. In addition, he served on the board of the Harmony House Homeless Shelter and was a lifelong member of the Grace Episcopal Church. In consideration of all of these accomplishments, even those closest to him never knew the scope of his involvement and dedication because of his humility and humbleness. Often, he didn't want the accolades he received and to us, he was the wizard behind the curtain.
Joe loved to bake, garden and make his famous hot peppers, dilly beans and bread and butter pickles. On special occasions, he would bake the most delicious cheesecakes, even baking cheesecakes for son Joe's wedding. He loved spending time during summer months at his parents' condo at Gem Beach on Lake Erie. He enjoyed traveling with Joanne on many adventures. He was an avid Indians fan, frequently attending several games a year including one Mudra Family game per summer. Joe was a man of few words but his family always knew how he felt about them. He was a man of tradition, and assured that those traditions from previous generations were continued. His handwritten letters to each of us are now something we will treasure forever.
Joe is preceded in death by his father, Joseph. He is survived by his mother, Nancy; his wife, Joanne; his sons, Joseph (Kristin) Mudra of Dublin, Jason (Erin) Mudra of Lucas; his four beautiful granddaughters who were the apple of his eye, Jillian Mudra, Claire Mudra, Juliet Mudra, Charlotte Mudra; his brother, James (Cynthia) Mudra of Lexington; brothers-in-law, Bill (Susie) Cahill of Mansfield, Matthew (Matilda) Cahill of Cincinnati; several nieces and nephews, and great nieces and nephews.
The Mudras invite friends and family to call on Tuesday, March 23, 2021 from 4:00-7:00 p.m. at the Diamond Street Home of Wappner Funeral Directors, 98 S. Diamond St., Mansfield. The funeral service conducted by Rev. Joe L. Ashby will be held Wednesday, March 24 at 11:00 a.m,, also at the funeral home. The family requests that those attending wear masks and social distance. Burial will follow at 2:00 p.m. at McPherson Cemetery in Clyde.
In lieu of flowers, contributions can be made to: The Joseph H. Mudra North End Community Advancement Fund in care of the NECIC, 134 N. Main St., Mansfield, Ohio 44902.
Words of comfort may be expressed to the family at www.wappner.com
The post Joseph Mudra appeared first on Wappner Funeral Directors and Crematory.