Henry Hollingshead Geary III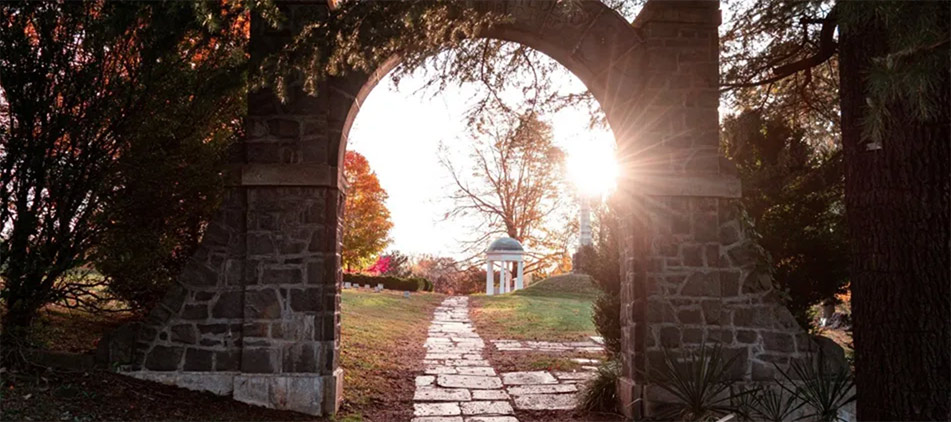 Henry "Hank" Hollingshead Geary III, age 78, of Mansfield, Ohio, passed away January 15, 2022, at Avita Health System-Ontario Hospital surrounded by his loving family. He was a friend, storyteller, hugger, belly laugher, great conversationalist, and overall wonderful man, who meant the world to so many and will be missed dearly. Hank was born July 26, 1943,, in Shelby, Ohio, to Henry H. Geary Jr. and Margaret (Sotzen) Geary. He grew up in Shelby, lived in Galion, Fostoria, and Mansfield.
Hank attended Culver Military Academy where he developed his love for sailing and graduated high school in 1961 from Kentucky Military Institute. Following high school, Hank attended Florida Atlantic University and majored in Fine Art. He then transferred to Ashland College and graduated in 1968 with a degree in Education. Hank was a teacher and a mentor to young high school students. He began his career as an art instructor in various school systems throughout Sandusky County, Ohio, where he traveled around and demonstrated the artistic techniques, and skills that he loved.
Hank was a maker and worked to master numerous creative mediums. He began Geary Stained Glass Studio in Fostoria where he specialized in original stained glass pieces, repaired stained glass windows, and perfected his technique with blowing glass. He later relocated to Mansfield and worked with his stepfather at Hopkins Music and Vending. He then established a new workshop named Geary Custom Studio where he built custom art pieces for clients.
Hank was the consummate artist. He loved art history and anything to do with the art world. He had a deep passion and endlessly worked to prefect his talent for photography, architecture, stained glass, pottery, furniture building, painting, sculpture, and glass blowing. He had a great appreciation for music…jazz, classical and blues. He loved to read and listen to audio books, especially old-time westerns and would hold long discussions on these topics with anyone who would listen.
Hank loved projects. While in Fostoria, he was active with Rotary Club and Kaubisch Memorial Public Library. Upon his return to Mansfield, he became an avid supporter of the Mansfield Art Center and later in the early 2000s assisted with the restoration of the windows in the Mansfield Reformatory. Hank was a sailor and was a member of the Catawba Island Club where he spent many weekends enjoying the lake with family members on his stepfather's 33' Morgan, "Serendipity". He was a member of the Mansfield Sailing Club, and greatly enjoyed racing his lightning class, "Windart", alongside his son, his favorite sailing partner.
Hank was a husband. He married Marilyn "Wendy" Harrison, they had three daughters, then later divorced. He married Diana (Potter) Arter who finally gave him a son to carry on the Geary name…or not. Hank and Diana enjoyed 33 wonderful, loving years together. Through many adventurous years of travel, neighborhood parties, Soup Night Group, family gatherings, and quiet nights, Diana was with him and took great care of Hank following his stroke in 2004.
Hank was a father…his most cherished accomplishment of all. He loved being a dad. He is survived by his four children: Holly Geary (Ray Brooks) of Gibsonburg, OH, Heather Stouffer (Jim) of Catawba Island, OH, Hillary Geary (Michael Muthler) of Chesterfield, MI, and Henry H. Geary IV of Columbus, OH; stepchildren: Kristy Arter of Columbus, OH, and Jason Arter (Denise) of Lake Stevens, WA. Hank was a grandfather and was greatly cherished by all six of his grandchildren: Ian DeLaRosa (Amber), Elizabeth Sebring, Ariel Arter, Nicholas Stouffer, Lillian Stouffer, Preston Stokan. Hank was a great grandfather. He loved spending time and spoiling his great-grands, Kalli DeLaRosa and Liam DeLaRosa. Hank was a brother. He doted on and loved his sister, Nancy Butler (Pat) of Avon Lake, OH. He had three stepbrothers: John Hopkins (Joyce), Gordon Hopkins (Margrit) and Richard Hopkins (Donna).
Hank was preceded in death by his parents; stepfather, Maynard C. Hopkins; and stepson, Brandon Arter.
The family will welcome visitors on Sunday, January 23, 2022, from 1:00-4:00 p.m. at the Ontario Home of Wappner Funeral Directors, 100 S. Lexington-Springmill Road. A private burial will be held in Fostoria, OH, at Fountain Cemetery. A Celebration of Life will be planned for a date later this summer. Please consider donating in Hank's name to the Mansfield Art Center or to the Geary Family YMCA in Fostoria, where he held a lifetime membership.
The family would like to express their sincere appreciation to the Emergency Room staff at Avita Ontario Hospital for their overwhelming kindness and support. Also thank you to the Companions of Ashland for their care and assistance.
The post Henry Hollingshead Geary III appeared first on Wappner Funeral Directors and Crematory.