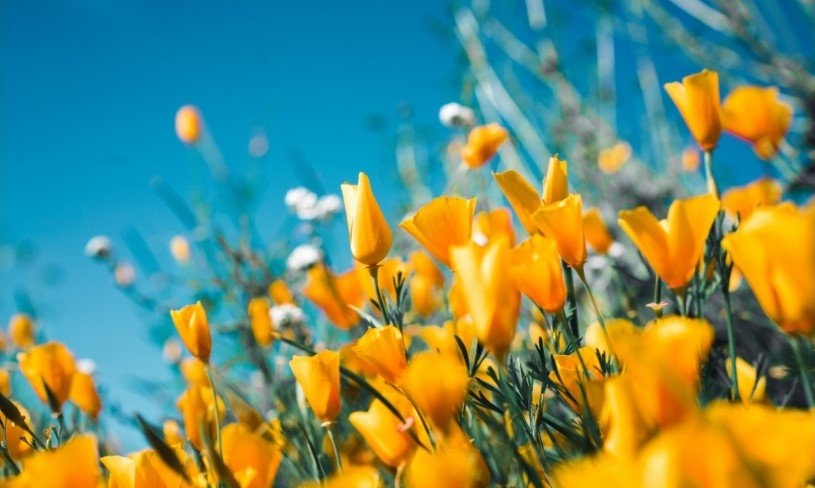 Knowing he would be reunited with his late wife, Gloria, Harold L. McKimmie passed away peacefully December 25, 2022 at Hennis Care Center in Dover, under the care of Traditions Hospice. Harold was born on November 11, 1929 in Toronto, Ohio to his parents, Spencer L. (Jake) McKimmie and Margaret Jones McKimmie.
As a young teenager Harold decided that it was time to earn some spending money, so he lied about his age in order to get a job working for the railroad out of Steubenville, Ohio. He was a very hard and dedicated worker.
While in high school, Harold was an excellent baseball player, even playing for the local semi-pro team. He played in the outfield and helped his team win numerous games. Harold graduated from Toronto High School in 1947 at the age of 17.
Immediately after graduation, Harold went to work at Weirton Steel, right across the Ohio River. Upon turning 18 in the fall of 1947 he was drafted into the United States Army for a year. After returning home, he again worked at Weirton Steel until his unit was called back up for the Korean War in 1950. At that time he was sent to Japan.
After returning from his time with the Army, Harold once again returned to Weirton Steel. One day his dad saw an ad in the newspaper for the Ohio State Highway Patrol Academy and showed it to Harold. After thinking about it, he went to the Wintersville, Ohio Patrol Post, filled out an application and began the required paperwork. He entered the academy in the spring of 1953.
Harold graduated from the Ohio State Highway Patrol Academy Class #39 in July 1953. He was assigned to the Kent, Ohio Post. While working there he went to the Emergency Room at Robinson Memorial Hospital in Ravenna, Ohio to investigate an accident. As he walked through a doorway, he ran into a nurse who caught his eye. On November 26, 1955 he married that nurse, Gloria Sarrocco. It was through Gloria's family that he fell in love with Italian food. Over the years during Sunday dinners, the family would watch him in awe as he devoured his mother-in-law's homemade spaghetti, ravioli, or lasagna. Harold always said that he knew how much work went into making the pasta and he wanted her to know how much he appreciated it!
In the spring of 1963 Harold was promoted and transferred to the OSP District Headquarters, as a plain-clothes investigator. He worked out of the Warren office until 1967, when he was once again promoted and transferred to the New Philadelphia Post and began his tenure as Post Commander.
During his time in New Philadelphia, the Department of Justice began a program encouraging law enforcement personnel to earn an Associate Degree, so Harold began taking classes at the Tuscarawas Branch of Kent State University, with the encouragement of the OSP. During one quarter several Ohio State Patrolmen from the northeast part of the state went to Kent State University's main campus to take all the classes that they could not get at their local branches. These men took anywhere from 21-24 credit hours and they all earned 4.0 GPAs that quarter.
In the summer of 1982 Harold retired from the OSP and became an investigator with the Ohio Department of Liquor Control. He left this position in the winter of 1984 so he could run for Sheriff of Tuscarawas County in the spring primary. With the support and help of his family and many others, Harold won the primary election in the spring and the general election in the fall, and began his 16-year career at the Sheriff's Office. He chose not to run for re-election in 2000 and retired on December 31 of that year.
Harold was a member of the Rockton Masons Lodge #316 in Kent, Ohio and the Tuscora Lodge #4 Fraternal Order of Police.
Along with his parents, Harold was preceded in death by his wife, Gloria (Sarrocco) McKimmie on December 2, 2020; his sister, Marilyn McKimmie Frye; and his niece, E. Lynne Frye Swingle.
Harold is survived by two children, Cindi (Ted) Knisely and Spencer McKimmie, both of New Philadelphia; and two grandchildren, Joe Knisely (fiancée Brenna Hiironen) of Parma, Ohio, and Alex (Kami) Knisely of Stow, Ohio.
Calling hours will be held Thursday, December 29, from 4 to 6 p.m. in the Linn-Hert-Geib Funeral Home & Crematory at New Philadelphia. Because Gloria passed away during the peak of the Covid Pandemic, a joint Memorial Service for both Gloria and Harold will be held on Friday, December 30 at 11:00 am in the funeral home's chapel with visitation one hour prior to the service.
The post Harold L. McKimmie appeared first on Geib Funeral Home & Crematory.