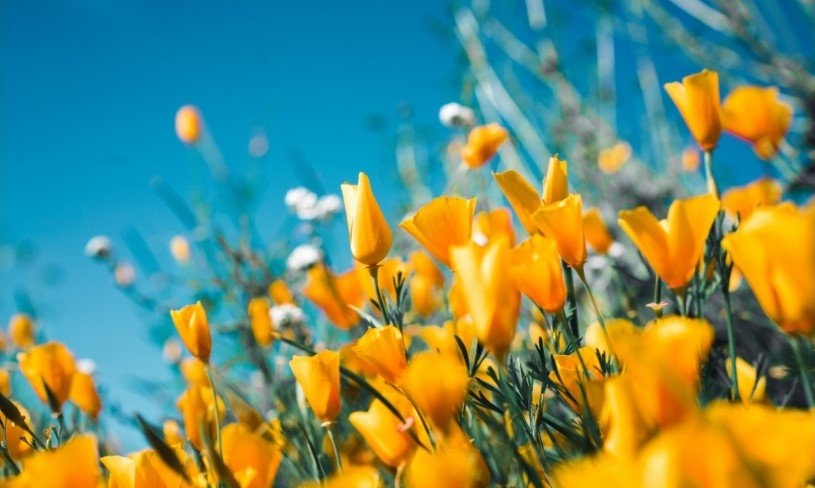 Earlene Topaz Vardeman Watson Driver, age 97, was born on Christmas Day December 25, 1924 on the family farm near Richland Springs, Texas.  She was the seventh daughter of nine children born to Kellie and Bessie Vardeman.  She attended school in Richland Springs where she met her future husband, Poley G. Watson, Jr.  They were married on May 2, 1944 and were happily married for over 27 years before he died in 1971.  She loved traveling with Poley during his career in the U.S. Navy while he was stationed in various places:  Dallas, New Orleans, San Antonio, Oakland, Long Beach, Albuquerque, Mayport Beach, Florida, and finally moved back to San Antonio after Poley was given a medical discharge from the Navy.  Earlene loved fishing and living on Lake LBJ after they retired.  They moved to Brownwood in 1968 to care for her father Kellie Vardeman of Brownwood until his death in 1976.
Earlene and Poley had two children: Steve, married to Susan Clem, with children Julie married to Chris Sculley of Round Rock, and son Glenn, and his wife Nadya.   Their daughter, Martha Earlene is married to Robert Davis who live on a ranch near Lipan, Texas.  Martha's two children are Brian of Lipan, Texas and Kristine, of Austin.  Earlene said she wanted two things in life, to be a good wife and to be a good mother.  She spent her life devoted to these and was a great success in both.  She also loved flowers, surrounding her home with all kinds, and she loved music.  Earlene played the piano by ear, able to play any song she knew, easily and beautifully, especially the hymns.  "Amazing Grace" was her favorite.     After Poley's death, Earlene later remarried, Warren Driver, a loving husband.  She continued her goal of being a devoted wife, married to Warren for over 25 years.   Her greatest joy was to be with her children and grandchildren and great-grandchildren (Paige, Sammie, Maya, Nathan, and Clara).   After moving into an assisted living facility in 2015 in Granbury, Texas, she always looked forward to their visits and hugs!
Earlene is survived by her daughter, Martha, her four grandchildren, five great-grandchildren, and a younger brother Wendell D. Vardeman of Lubbock, as well as numerous nieces and nephews.  She was a member of Central United Methodist Church in Brownwood for many years enjoying Sunday School each week with her many friends.  She loved the Lord and in her senior years looked forward to being with Him in her heavenly home.
Earlene was preceded in death by her parents, six sisters all named after precious stones (Ruby, Opal, Pearl, Sapphire, Emerald, and Garnet) and one brother, Raymond Vardeman, her husband  Poley and later Warren, and her son Steve.
A graveside committal service will be held at 11 A.M., on Friday, June 10, 2022, at the Greenleaf Cemetery in Brownwood, Texas.