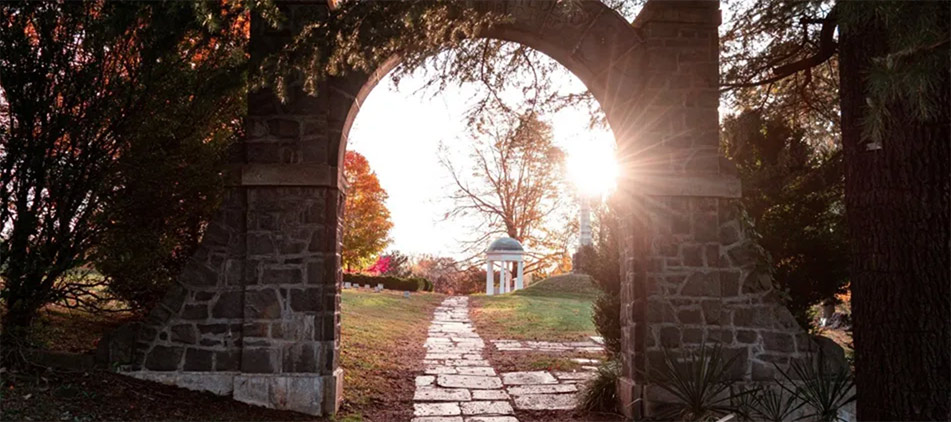 Dr. Robert Lewis Poorman, age 96, died Sunday, April 2, 2023, at his Concordia Village residence. He was born on December 9, 1926, to Dale Lowell Poorman and Bernice Velma (Krick) Poorman in Germantown, Ohio, where he grew up. After attending Ohio Wesleyan and the University of Virginia as part of the Navy V12 officer training program, he graduated from Ohio State University with a Bachelor of Science in Education and a Master of Arts in Counseling Psychology. Bob met his wife Lois Romer when they both taught at Center High School in the Colorado Rocky Mountains. They married in Kansas City, Missouri on December 26, 1949. He pursued graduate studies at University of Southern California and eventually graduated from University of California, Los Angeles where he earned a Doctor of Philosophy in Higher Education Administration with a concentration in community college and student services.
After serving at two community colleges — Phoenix College in Arizona and Bakersfield College in California — Bob's career centered on his twenty-one year tenure as founding president of Lincoln Land Community College in Springfield, Illinois, where he established the campus and the curriculum, and followed the hiring principle of finding knowledgeable teachers and staff who care about students and who are interested in serving their communities. After retirement, Bob was awarded Fulbright Program scholarships to Lithuania, Ukraine, People's Republic of China, and Tanzania, where he contributed his vast experience and knowledge regarding community colleges and American higher education.
Bob and Lois traveled extensively in the United States with their six children, especially enjoying the national parks. Later in life, Bob and Lois welcomed the opportunity to travel abroad, using the Fulbright Program scholarship sites as their jumping off spots. They also shared a love of music; Bob had a warm tenor voice and reveled in sing-alongs. Bob appreciated nature, tending his own garden and watching the birds at his many feeders. He enthusiastically and possessively claimed ownership of the backyard barbecue. He liked kibbitzing with visitors over Antiques Roadshow and Shark Tank. He was avid when participating in family game nights and, though he disparaged his poker skills, he reminisced fondly about his weekly games with faculty members.
Bob was always ready with a story. He used stories to illustrate a point, to forge a connection, and to get a laugh. His eyes sparkled as he charmed and captivated his audience. He started up conversations with strangers at football games, shopping malls, and restaurants and enjoyed chatting whether with neighbors over fences or in the middle of the street or with colleagues on campus or family in the den. And when asked to supply an opinion on a problem, big or small, he listened with a focus and stillness that was palpable and delivered compassionate and considered wisdom.
Robert Poorman was a devout and sincere man of faith. He treasured the Catholic tradition and lived his spirituality in his daily life, giving witness to his fervent belief in our common humanity. When Bob walked through the Lincoln Land Community College campus, he greeted everyone — faculty, program assistants, custodians, department chairs — everyone by name and inquired personally about a recent camping vacation, a leg injury, or a child's success. Bob held every individual in esteem and demonstrated his respect for them. As he modeled that principle in everyday life, so do his children and his children's children. So do the thousands of students and staff Bob taught and mentored here and abroad during his life. This is Bob's great legacy — this astonishing continuity of respect and compassion and peace. Dr. Poorman left us a better world.
Robert Poorman is survived by his children the Rev. Mark Poorman, C.S.C. of Notre Dame, Indiana, Alex (Susan) Poorman of Boone, North Carolina, Lisa (Mark) Thomson of Springfield, Illinois, and Dan Poorman (Deric Absher) of St. Paul, Minnesota. Bob is also survived by his grandchildren Kelsey Poorman of Phoenix, Arizona, Zach (Morgan) Thomson (Ian and Ezra) of German Valley, Illinois, Matt Thomson of Springfield, Illinois, Jesse Jiaoping Poorman of Mishawaka, Indiana, and Anna Tianping Poorman of Ann Arbor, Michigan. Gone before are his beloved wife Lois Poorman, daughter Paula (Susan Simmons) Poorman, and daughter Jan Poorman, his parents Dale and Bernice, and his siblings Ann, Dale Jr., Jack, and Ray.
A visitation will be held Monday, April 10, 2023, from 4–7:00 p.m. at Staab Funeral Home, 1109 South 5th Street, Springfield, Illinois 62703. A Funeral Mass will be held on Tuesday, April 11, 2023, at 10:00 a.m. at Christ the King Catholic Church, 1930 Barberry Drive, Springfield, Illinois 62704. A graveside service follows at Calvary Catholic Cemetery at 2001 N 1st Street, Springfield, Illinois 62702. Rev. Mark Poorman, C.S.C. presiding and preaching.
Memorials may be made to the Lincoln Land Community College Foundation at https://llccfoundation.org/.