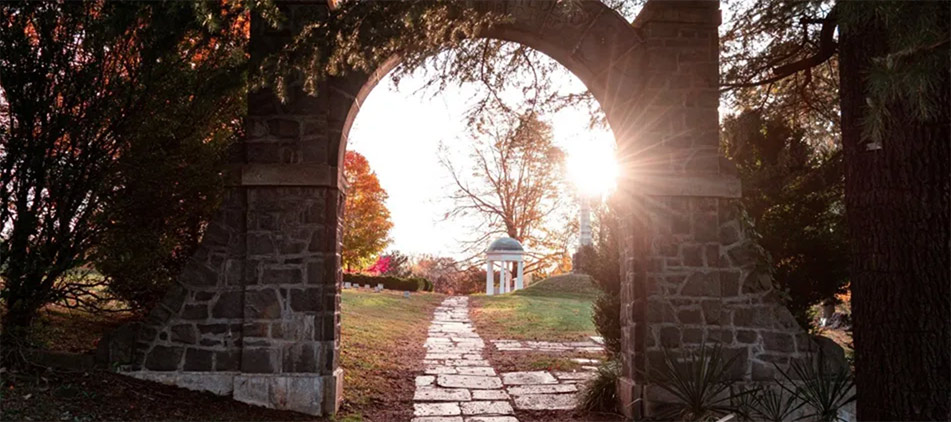 Beloved wife, mother, grandma, great-grandma, and trusted friend, Dorothy M. Studer, age 93, peacefully passed away April 1, 2021 in Columbus, Ohio, after a long illness. Dorothy was born on October 31, 1927, near Attica, Ohio to the late Frank J. and Mary M. (Herman) Miller. She was one of five children who grew up on a farm where she drove the horses pulling a hay wagon. Dorothy was a 1945 graduate of Attica High School, and being a strong young woman with a robust work ethic, she began working in an overcoat factory in Bucyrus, OH. Soon, she met a tall, quiet, charming, well-mannered young man, Richard T. Studer, at church. They courted during WWII during Richard's service in the U.S. Air Force and wed on May 3, 1947, at St. Stephen's Catholic Church near Attica. Their solemn pledge to each other was real, and they marked their 73rd wedding anniversary in 2020.
Dorothy was a longstanding member of St. Peter's Parish and St. Peter's Altar Rosary Society in Mansfield. She was always ready, willing, and able to do anything for anyone at any time. She never knew a stranger and was very accepting and compassionate. She was an excellent cook and especially enjoyed reading the cooking section in newspapers and magazines, and trying out new recipes. Dorothy had many friends and had a calling to visit the sick, and to "feed the needy" during the holidays. She regularly assisted in preparing funeral reception dinners. When she was younger she enjoyed working in the St. Peter's school cafeteria. Dorothy and Richard had a passion for gardening on a larger scale and sold fresh produce for many years from the Studer homestead located next to the outdoor drive-in theater on Springmill Road in Mansfield. Dorothy was a dedicated letter-writer and joked about waiting at the mailbox to hear from you! She enjoyed needlework, sewing, and crafting, and sometimes sold her handmade items at craft shows. She was very social and especially loved conversing with relatives at large family events. A duty-bound mother, when invited to a family dinner, she would not only bring the agreed-upon side dish but would carry in the equivalent of a full course meal, creating a smorgasbord. Many times after a holiday meal with family a Bingo or card game would ensue. Dorothy was an avid and spirited competitor, to put it mildly, and being the generous person she was, she usually had lots of scratch-off lottery tickets on hand for the (sometimes disputed) winners! On birthdays and holidays, she was big-hearted and always insisted everyone spend their money on something special for themselves, later asking what they bought. The fond memories of the many happy gatherings are truly everlasting.
In addition to her husband, Richard, surviving family members include three children: Suzanne (Joyce Grimes) Studer of Westerville, Thomas Studer of Mansfield, and Jackie (Richard) Kerns of Jamestown; four grandchildren, Tommy (Amanda) Studer of Burlington, KY, Adam (Felicia) Studer of Mansfield, Lynn (Jay) Brown of Rising Sun, and Lauren (Chad) Hamons of Mansfield; twelve great-grandchildren; sisters-in-law: Freda (Linus) Bishop of Mansfield, Aggie Hocker of Centerville; brothers-in-law: Donald (Sandy) Studer of Medina, Jerry (Donna) Studer of Ontario, Glenn Studer of Attica; and many special nieces and nephews.
Dorothy was preceded in death by her parents, Frank and Mary Miller; beloved daughter, Diane Studer; very special daughter-in-law, Sherry Studer; sister, Anna Marie Niedermier; brothers, Raymond, Norman, and Herman Miller; sisters-in-law, Joan Miller, Pauline Ziegler, and Alice Weisenauer; brothers-in-law, Don Hocker and Nick Ziegler; nephew, Michael Niedermier; niece-in-law, Connie Miller; and nephew-in-law, Jim Bordner.
Family and friends may visit from 10:00-11:00 am on Tuesday, April 6, 2021 at St. Peter's Catholic Church, 104 W. First St. A Mass of Christian Burial will be celebrated immediately following at 11:00 am at the church. She will be laid to rest in Mansfield Catholic Cemetery. Memorial contributions may be made to the Monsignor Dunn Scholarship Fund, St. Peter's Parish, 104 W. First St. Mansfield, Ohio 44902-2199. The Diamond Street Home of Wappner Funeral Directors is honored to serve the Studer family.
The post Dorothy M. Studer appeared first on Wappner Funeral Directors and Crematory.