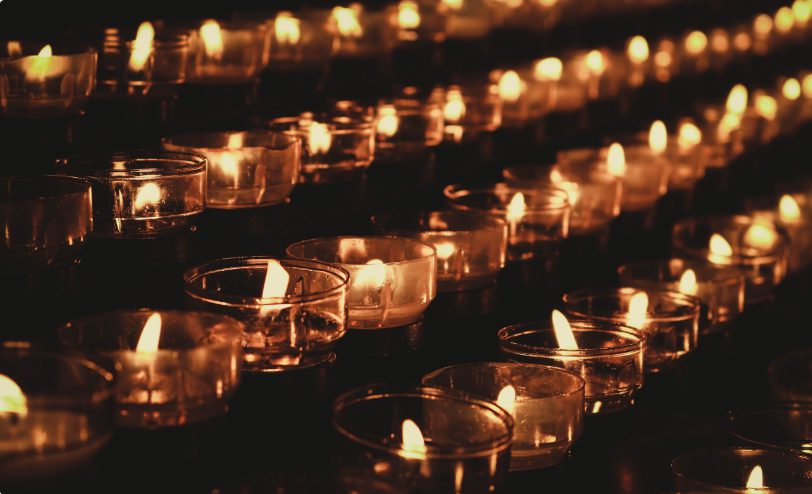 Doris J. Allen, beloved mother, grandmother, and great-grandmother, went to her heavenly home peacefully on the evening of May 2nd, 2023, at the age of 97, just 11 days shy of her 98th birthday, in Arlington, Texas. She was born Doris Lucille Johnson on May 13, 1925, to Arthur and Mollie Johnson in Taylor, Texas.
Doris spent her early school years in Three Rivers, Texas, where she attended St. Paul Lutheran School. In 1937, she was confirmed at St. Paul Lutheran Church in Fort Worth with her favorite Bible verse, "Behold, I stand at the door, and knock: if any man hear my voice, and open the door, I will come in to him, and will sup with him, and he with me." Her family were members there for many decades until the pandemic of 2020. In 1942, she graduated from Paschal High School in Fort Worth, Texas.
During World War II, Doris worked at Convair. She married Ross Malcolm Fitch in 1942, and they had four children, Kenneth, Jerry, Janice, and David. Doris became a widow in 1964, leaving her to raise three children at home. She went to work as a legal secretary, first for Settle and Settle, then Garrett, Settle, and Calloway, and lastly at Shannon, Gracie, Ratliff, and Miller, where she worked for Mr. Miller until she retired.
Doris married James H. Allen in 1975, and they enjoyed many happy years of retirement living at Lake Granbury and traveling in their motorhome. In 2001, she became a widow again and moved to Arlington, Texas, to be near her daughter and her family.
Doris was known for her creativity and love of crafts. She enjoyed making quilts, doing machine embroidery, crocheting, knitting, cross-stitching, and spending time with friends and family. She often donated her hand-made items to children's hospitals across Dallas-Fort Worth. Always supportive of her family, she was a devoted letter writer when one of her grandchildren joined the Navy. In her later years, Doris loved riding along to pick up one of her great-grandchildren from school.
Doris is survived by three of her four children, Kenneth Fitch, Jerry Fitch, and Janice Fitch Allen, as well as eight grandchildren, two great-grandchildren, and four great-great-grandchildren. She is also survived by two step-children, Mike Allen and Jim Allen.
The service will be held on Tuesday, May 9 at 2:00 at Holly Hills Cemetery in Granbury, Texas, preceded by visitation at 1:00. Doris will be deeply missed by her family, friends, and the many lives she touched throughout her long and full life. Her legacy of love, creativity, and devotion will live on.
The post Doris J. Allen first appeared on Silver Oaks Funeral & Cremations.