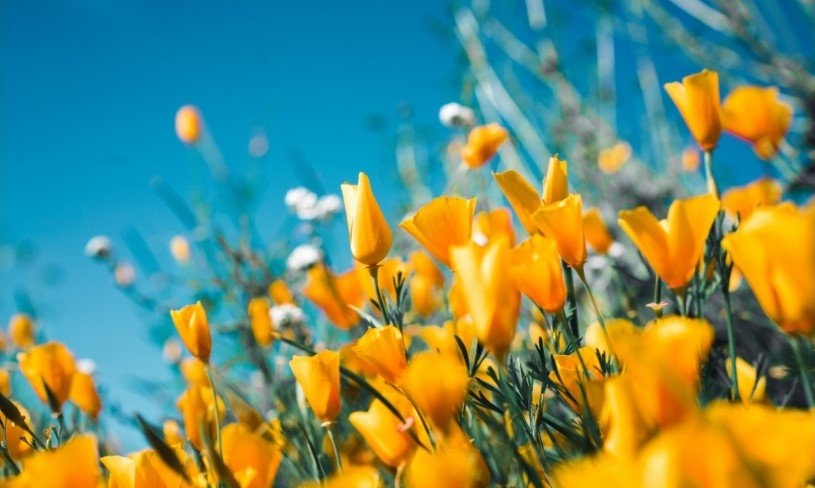 Cheryl Ann Bohannan Omer
Cheryl Ann Bohannan Omer, age 76, passed from this earth on December 30, 2022, in Fort Worth, TX, at the Colonial Gardens Memory Care Center, where she had been lovingly cared for since August 2021.
Cheryl Ann was born on August 23, 1946, in Van Nuys, CA, to Iris Newton and Oleta Earla Howard Bohannan. She was raised in Van Nuys with two older brothers, Newton Eugene and Glenn Earl and one younger brother, Jerry Lynn. She graduated from Van Nuys High School in 1964 and attended Abilene Christian College from 1964-66. Transferring to Pepperdine University in 1966, she graduated with a bachelor's degree in Psychology in 1968.
Cheryl met a dashing young 2nd Lieutenant at church in 1968 and at an after-church coffee date that same evening, found herself in a courtship with Roger Wayne Omer. Cheryl and Roger were married June 14, 1969, in Sun Valley, CA. They were the proud parents of two daughters and one son, Lori Ann, Leah Allyson and Todd Robertson Omer. Throughout their marriage, the Omer family lived in Van Nuys, CA; Mineral Wells, TX; Enterprise, AL; Lawton, OK; El Paso, TX; Northridge, CA; Southampton, PA; Granada Hills, CA; Fort Worth, TX; Hudson Oaks, TX and Aledo, TX.
During her years as a young mother, Cheryl was a stay-at-home mom, periodically operating an in-home daycare. As her children grew, she worked part-time in retail and as a teacher's assistant at the elementary school where she could keep an eye on her son. She eventually took a job at Granada Hills High School in the attendance office where a certain football/baseball player could find her for extra snacks before practice each day. After moving to Texas to be near her children and grandchildren, she had part-time jobs as a merchandiser for American Greetings and as a teacher at Hilltop Mother's Day Out and the Star Bright Learning Center.
Cheryl valiantly fought off breast cancer at the age of 48 and lived with Parkinson's Disease for the past 14 years. She most enjoyed her time as a wife and mother and every minute she could have with her grandchildren. She loved holidays, reading, the beach, camping and traveling. She and Roger enjoyed many adventures together across the United States, Hawaii, Alaska and Mexico, while raising their family and through cruises and RV travel in their retirement years.
Cheryl was an obedient daughter, admiring sister, faithful wife, loving mother, thrilled grandmother and adoring great-grandmother. She was always involved in her children's activities through church, school and sports. In all the places she lived, she was a Bible class teacher and involved in youth activities. She was a deacon's wife and elder's wife in two congregations. No matter the state, she served others in various roles within her church family in pursuit of a Christ-like life, of note is coordinating meal needs and serving the Food Bank at Western Hills Church of Christ where they have been members for the last 21 plus years after moving to Fort Worth.
Cheryl will be missed by her dedicated husband of 53 1/2 years, Roger Omer, three children and their spouses: Lori & Robert Forkner, of Abilene, TX; Leah & James Bowie, of Fort Worth, TX; and Todd & Christy Omer, of Mansfield, TX; nine grandchildren: Bailey Forkner, of Dallas, TX; Tyson & Emma Forkner, of Stillwater, OK; Wyatt Forkner, of Searcy, AR; Hayden Forkner, of Abilene, TX; Riley & Cassie Bowie, of Fort Worth, TX; Daniel Bowie, of Rogers, AR; Nathan Bowie, of Fort Worth, TX; Macie Omer and Molly Omer, of Mansfield, TX; two great-grandsons: James Arthur Chadwick Bowie and Forrest Peace Taylor Forkner; one brother, Jerry & Cindy Bohannan, of Aurora, CO; many nieces and nephews and an abundance of friends and Christian brothers and sisters.
In lieu of flowers, please make a donation to the Parkinson's foundation of your choice or to Potter Children's Home in Bowling Green, KY.
The post Cheryl Ann Bohannan Omer first appeared on Silver Oaks Funeral & Cremations.