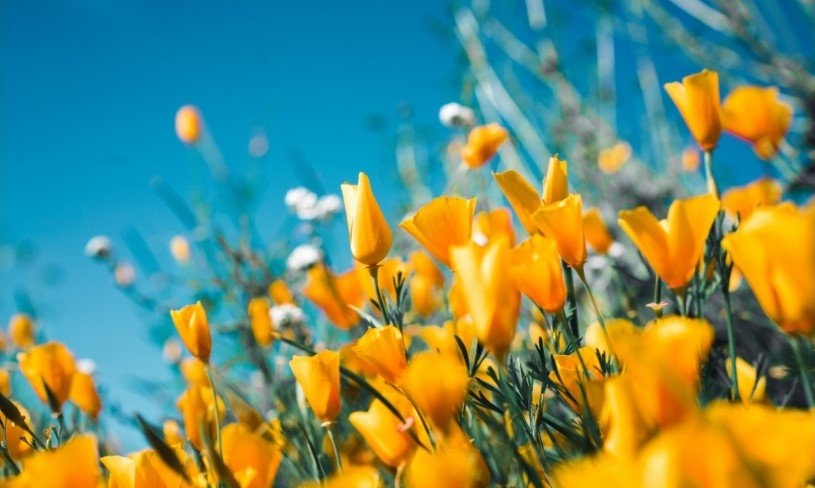 Carol Leona McClain, age 83, of Carrollton, Ohio, was reunited with her Lord and Savior and her beloved family who had gone before her on Tuesday, April 5, 2022.
Born on May 15, 1938, to the late Edison Benjamin Maurer and Maxine (Meyer) Maurer.  She was born and raised in her beloved grandmother's house in New Philadelphia, Ohio.
Carol was a 1956 graduate of New Philadelphia High School where she excelled in her studies.  She graduated third in her class.  While in high school, she fell in love with John McClain.  On June 1, 1957, they ran away to Richmond, Indiana to be married.  Throughout her life, when she would set her mind to something, she always accomplished her mission.  She and John owned and operated High Adventure Supply for many years.  She was always the bookkeeper and made sure everything was run properly.  They also spent many years camping and working in scouting.
She spent her lifetime living out her deep faith through the actions of her life.  She always took care of people and was the first to lend a helping hand.  She was known for her sense of humor.  Carol's love for learning never ended and was known to read two books per week.  She also was an avid fan of Jeopardy and doing crossword puzzles.  She loved to shop and find items on sale.  Carol was an artistic person who could build or create anything.
She will be missed by her sons, Larry (Beth) McClain of New Philadelphia, and Steve (Mary Beth) McClain of New Philadelphia; grandchildren Kellie (Chris) Rufener, Andy McClain, Blair McClain and Julie McClain; great-grandsons, Austin and Aidan McClain; sister-in-law, Lynne McClain; and her two favorite groups, The New Philadelphia High School Class of 1956 Girls Group, and her Meet and Eat Group that met together for more than 60 years.
In addition to her parents, Carol was preceded in death by her brother, Lawrence Edison Maurer; and brother-in-law, Donald McClain.
The family will be holding private services for Carol.
Memorials for Carol may be directed to Community Hospice 716 Commercial Ave. SW, New Philadelphia, Ohio 44663 or First United Methodist Church 201 W. High Ave. New Philadelphia, Ohio 44663.
The post Carol Leona McClain appeared first on Geib Funeral Home & Crematory.