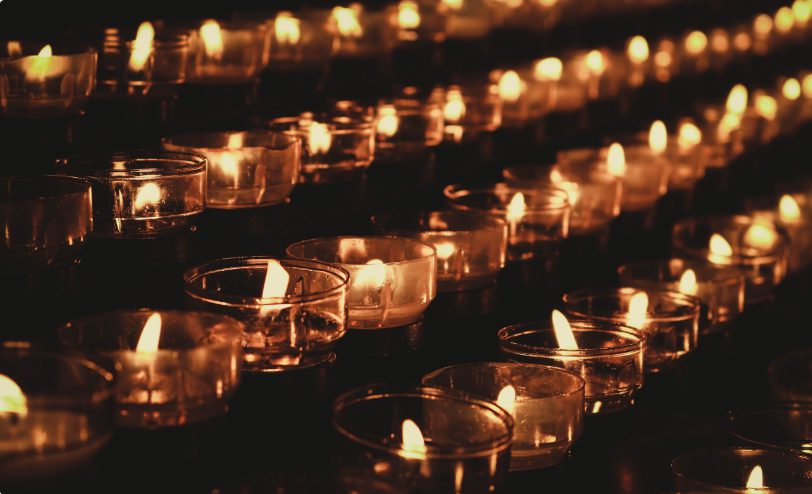 Ann "Nancy" Denison of Bluff Dale, TX passed away on Sunday; January 17, 2021 at the age of 86.
Nancy was born February 5, 1934 and raised in Philadelphia, PA by her mother Anna Miller Caffrey and father Peter Caffrey.  She had two sisters, Betty and Mary and a brother Pete.
After her father passed away the family moved to Camden, NJ where her mother remarried to Joseph Harkins and they had twin girls, JoAnne and Janet.
Nancy met her future husband while working in New Jersey.  She and George moved to Texas in 1956 where they lived and raised a family in Duncanville.
Nancy loved to paint and shared her wonderful paintings with family and friends.
Nancy was preceded in death by her husband, of 65 years, George Hutto Denison, her parents, brother and two sisters, Betty and Mary.  She was also preceded by her daughters Nancy Denise Denison and Anita Grace Rhoton.
She leaves behind a son George Joseph Denison of Morgan, TX; daughter Theresa Ann Wyrick of Bluff Dale, TX; sisters JoAnnea Marris and Janet Lassby along with nine grandchildren, 14 great-grandchildren and two great-great-grandchildren.
Nancy will lie in state for viewing from 12noon to 8:00PM. Thursday; January 21, 2021 at Wiley Funeral Home in Granbury.
Private graveside services for her family will be held at Little Bethel Memorial Park in Duncanville, TX with a Celebration of Life to take place at a later date.